Those bags were coffee and the drug was caffeine - but there's a lot more to it than just the one beverage. Tea, energy drinks, chocolates, chewing gum, sweets and even weight-loss tablets have all got a caffeine content. We compare them here.
2 cups of tea = 1 cup of coffee
There are 20mg of caffeine in your average 100g of brewed tea compared to 40mg in the same amount of black filter coffee. But the type of tea, as well as the brewing time makes a difference
2 colas = 1 tea
We were surprised too. 100g of your average cola contains just 8mg of caffeine - although for reduced sugar varieties that number goes up to 15mg.
More caffeine in coffee than Red Bull
One of the biggest brands in high-sugar energy drinks, Red Bull, has just 30mg of caffeine per 100g which still leaves the traditional americano in first place in the caffeine contest.
Here are the ten most caffeinated energy drinks - along with brand names that are as neon as the liquids within.
Caffeinated alcoholic drinks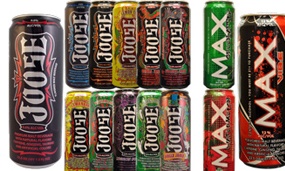 It's not just drinks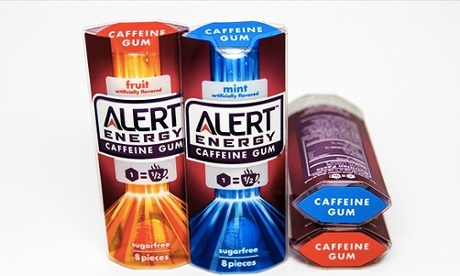 Drugs in drugs
Many of the weight-loss supplement pills listed by the US authorities also include high dosages of caffeine - presumably in the belief that it may act as an appetite suppressant. For those who are seeking a direct fix, a range of caffeine tablets are also widely availble that have dosages between 175mg and 200mg.