After 10 years of negotiations, Russia's Gazprom and China's CNPC have finally signed a historic gas deal which will provide the world's fastest growing economy with the natural gas it needs to keep pace for the next 30 years.

The total value of the contract is $400 billion, Gazprom CEO Aleksey Miller said. However, the price of gas stipulated in the document remains a "commercial secret."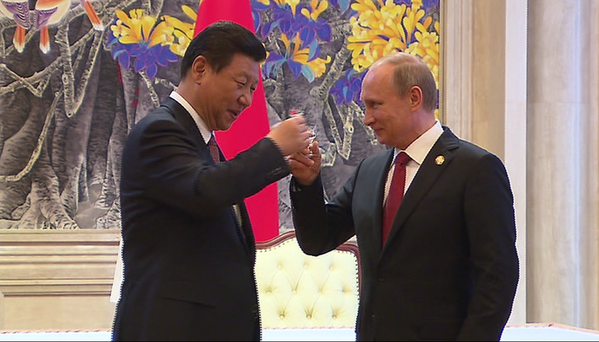 Assuming the overall price of the contract includes only the cost of supplies of Russian gas, then the $400 billion price tag means China will pay about $350 per 1,000 cubic meters. Delivery price for the contract will be tied to market oil prices, Putin said from Shanghai on Tuesday.

Infrastructure investment from both sides will be more than $70 billion and will be the world's largest construction project, with Russia providing $55 billion up front and China $22 billion for pipelines on their respective territories.
This is Gazprom's biggest contract to date.
Russia will supply China 38 billion cubic meters of gas per year via the eastern 'Power of Siberia' pipeline, which crosses Siberia and reaches China's populous northeast regions. A separate route that could deliver gas to China's western provinces and provide diversification is also in the works, according to Putin.
A memorandum of understanding was signed in the presence of Russian President Vladimir Putin and President of China Xi Jinping on the second day of Putin's two-day state visit to Shanghai.
Source:
http://rt.com/business/160068-china-russia-gas-deal/