An Egyptian court confirmed on Saturday death sentences against the leader of the Muslim Brotherhood and 182 supporters, a strong sign that the crackdown on the group will continue under new President Abdel Fattah al-Sisi.
Mohamed Badie and other defendants were charged over violence that erupted in the southern Egyptian town of Minya following the ouster, led by former army chief Sisi, of Islamist President Mohamed Mursi, a senior Brotherhood member, last July.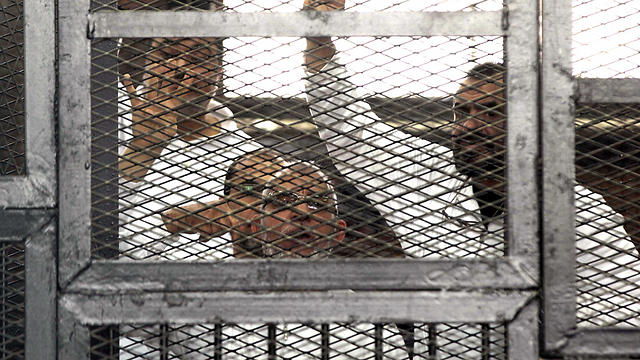 One police officer was killed in the violence.
The court's decision came two months after it referred the case against Badie, general guide of the now outlawed Brotherhood, and 682 other defendants to a top religious authority, the first step to imposing a death penalty.
Those preliminary sentences triggered outrage among Western governments and rights groups, with the United States and European Union both saying they were appalled by the rulings.
Saturday's decision comes just two weeks after Sisi took office as president after winning an election in May. Since Mursi's overthrow last year, which was followed by protests by his supporters, hundreds of Islamist protesters have been killed and thousands jailed in a crackdown by security forces.
In the run-up to the election, Sisi said that the Brotherhood - Egypt's oldest, most organized and successful political group - was finished and would not exist under his rule.
Amnesty International described Saturday's verdicts as "the latest example of the Egyptian judiciary's bid to crush dissent".
There was no immediate reaction on the ruling from the Brotherhood, whose members are either in jail or on the run, but the streets around the court compound and in most Egyptian cities remained quiet.
http://www.reuters.com/article/2014/06/21/us-egypt-brotherhood-ruling-idUSKBN0EW0B520140621