Cuba's former president Fidel Castro compared NATO's recent statements to that of Nazi SS and accused US and its allies of igniting conflicts abroad. Castro slammed John McCain for backing Israel and accused both of being involved in the creation of ISIS.
Apparently referring to the pressure the North Atlantic Treaty Organization (NATO) has been trying to
exert
on Moscow in connection with the Ukrainian crisis, which coincides with calls for the
ramping up
of military budgets of NATO member countries, Cuba's iconic leader accused Western politicians of hypocrisy and aggression.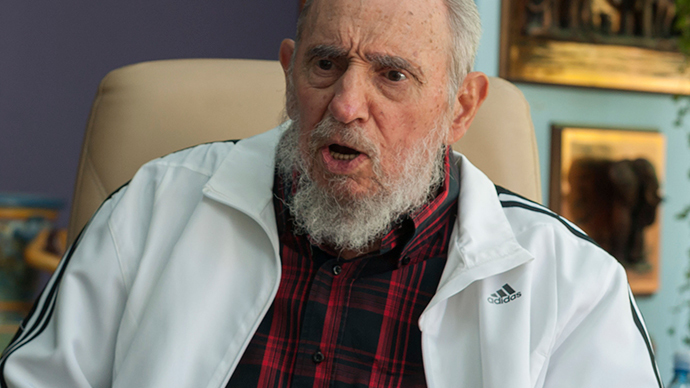 "Many people are astonished when they hear the statements made by some European spokesmen for NATO when they speak with the style and face of the Nazi SS," Castro wrote in a column published in Cuban state media.
"Adolf Hitler's greed-based empire went down in history with no more glory than the encouragement provided to NATO's aggressive and bourgeois governments, which makes them the laughing stock of Europe and the world."
Castro, 88, also attacked US Senator John McCain over his policies in the Middle East, describing him as "Israel's most unconditional ally."
He accused McCain of supporting Israel's Mossad intelligence agency as well as participating "together with that service in the creation of the Islamic State, which today controls a considerable and vital portion of Iraq and reportedly one-third of Syria as well."
Castro attacked the West for its "cynicism" and said that it became "a symbol of imperialist policy."
"The world has seen no respite in recent years, particularly since the European Economic Community, under the strict and unconditional leadership of the United States, decided the time had come to settle scores with what was left of two great nations (Russia and China) that... had carried out the heroic deed of putting an end to the imperialist colonial order imposed on the world by Europe and the United States," Castro said.
http://rt.com/news/184340-castro-compares-nato-nazi/