China and India are backing a 21 country $100 billion Asian Infrastructure Investment Bank (AIIB) to challenge to the World Bank and Asian Development Bank.
Memorandum of understanding were signed with 21 Asian countries in Beijing Friday. Australia, Indonesia and South Korea were absent following hidden pressure from Washington.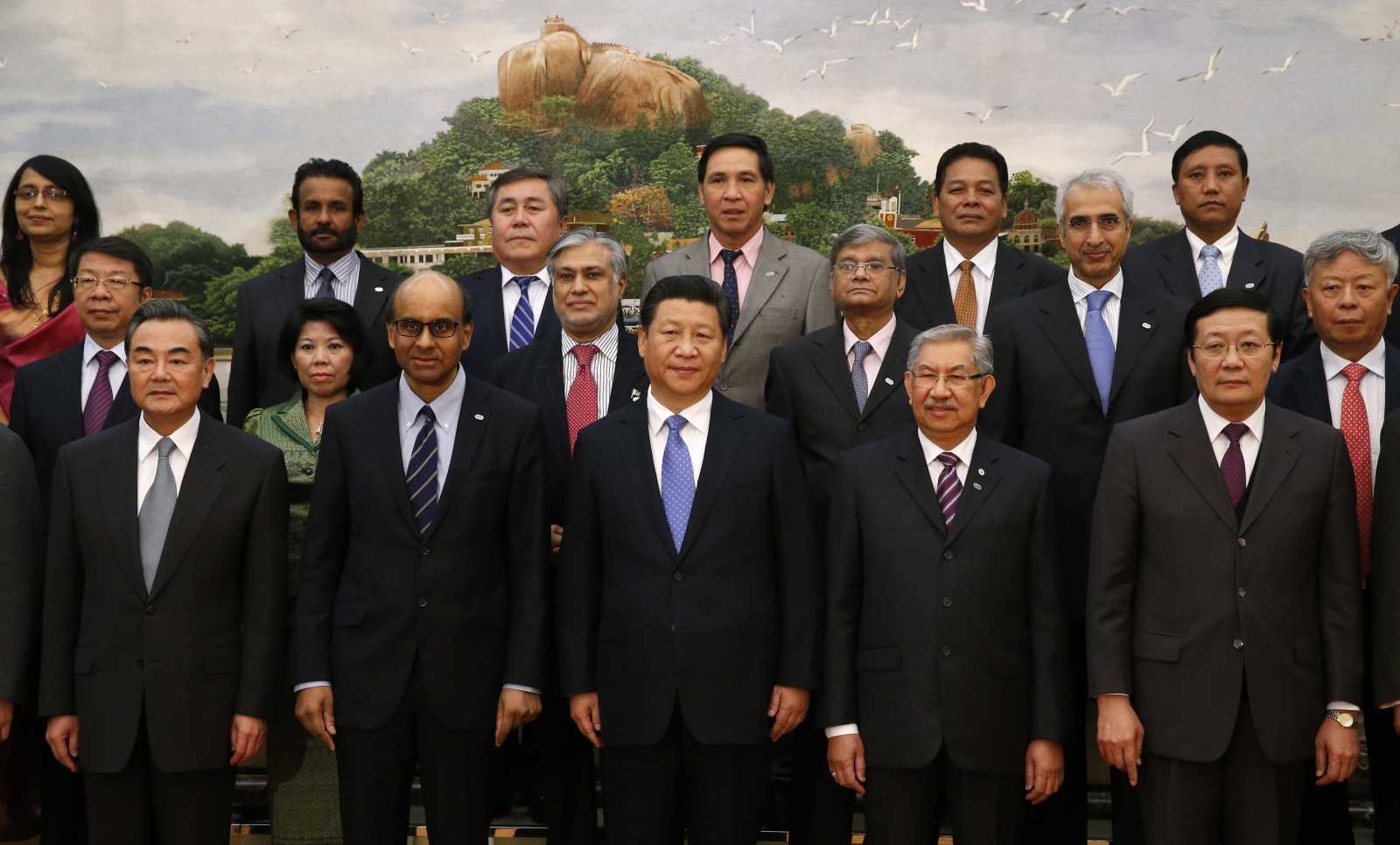 The development bank was proposed a year ago by Chinese President Xi Jinping, and is to offer financing for infrastructure projects in underdeveloped Asian countries.
Headquartered in Beijing, former chairman of the China International Capital Corp investment bank Jim Liqun, is expected to take a leading role.
The bank will initially be capitalized with $50 billion, most of it contributed by China. The country is planning to increase authorized capital to $100 billion. With that amount the AIIB would be two-thirds the size of the $175 billion Asian Development Bank.
India will be the second largest bank shareholder though Kuwait, Qatar, Mongolia, Kazakhstan, Pakistan, Nepal, Oman, and all the countries of the Association of Southeast Asia, except Indonesia are involved.
Australia, Indonesia and South Korea did not participate following US claims of 'concerns' about a rival to Western-dominated multilateral lenders.
Japan, China's main rival in Asia, which dominates the Asian Development Bank along with the United States, did not attend but had not been expected to do so.
But Chinese officials are convinced the American opposition is an attempt to contain the global rise of China and its ambition to remain the dominant power in Asia.
"You could think of this as a basketball game in which the US wants to set the duration of the game, the size of the court, the height of the basket and everything else to suit itself," Wei Jianguo, a former Chinese commerce minister, told the Financial Times.
Matthew Goodman, scholar at the Center for Strategic and International Studies in Washington DCbelieves the initiatives of a BRICS Bank and AIIB "represent the first serious institutional challenge to the global economic order."
Chinese Finance Minister Lou Jiwei said the AIIB will set high standards, safeguard policies and improve on bureaucratic, unrealistic and irrelevant policies, according to the Xinhua news agency.
Source: http://rt.com/business/198928-china-world-bank-rival/