Thousands of protesters from across the globe – including Turkey, France, Italy, Germany, the UK, and Australia – marched to show solidarity with Kurdish fighters battling ISIS in the strategic city of Kobani, located on Syria's border with Turkey.
Hundreds gathered in London's Trafalgar Square on Saturday to support the Kurds, who are fighting against Islamic State militants in Kobani for the second month.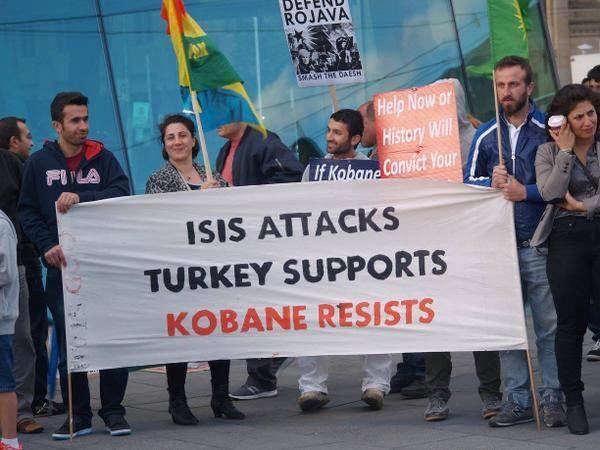 The protesters chanted "Down with ISIS" and "Hands off Kobani" while Kurdish flags fluttered in the air. The central London rally was the largest to take place in the UK. It was organized by the Kurdish People's Assembly and Kurdish community organizations throughout the country.
http://rt.com/news/201555-protests-kurds-against-isis/