At least 35 Disney World employees have been arrested since 2006 over alleged child sex offences, an investigation has revealed.

The suspects included a ticket seller, a concierge and a trainee tour guide at the Florida resort - and even a night shift manager accused of watching child porn at work while he wrote a church sermon.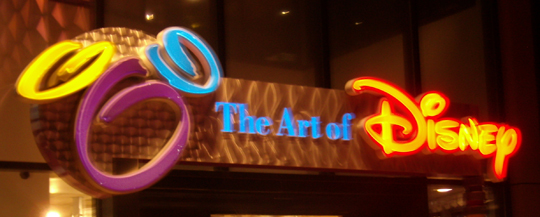 Police caught many in stings modelled on the TV show To Catch a Predator, with undercover officers receiving explicit messages before the suspects agreed to meet at a home rigged with cameras.




The latest round of arrests last week netted another 13 suspects, including four who at some point worked at the sprawling Magic Kingdom.

Disney has insisted the theme park is so large, with around 70,000 employees, that those arrested represent only 0.01 per cent of people it has employed since 2006.









Charged: Disney concierge Allen Treaster, 40, accused of explicit chats with a '14-year-old boy' (left), and ticket supervisor Zachary Spencer, 26 (right) who police say sent explicit messages to a '13-year-old boy'





+14


Toll: Arrested earlier this year were Walt Disney World employees Robert Kingsolver (left), 49, and Joel Torres (right), 32. Both were lured to a house by detectives thinking they would meet a child for sex, police said

Interview: A tearful Kingsolver told CNN he was not guilty and said his family knew he was not a predator

He faces two charges of soliciting a child to commit a sex act after Lake County police say he tried to meet up with a 14-year-old girl.

Kingsolver - who has pleaded not guilty - told CNN he was trying to protect the girl from further harm, was not a predator and loved working at the resort.


'To see the look on the childrens' faces when they get to see Prince Charming or run in to Mickey, that was the best part, to see kids glow, seeing their heroes,' he said.


'They know how much I love them, all four of my kids, and they know their dad is not somebody who would go out and hurt a young child.'

Many more of those tracked down, however, were reluctant to appear on camera.

One of those arrested in Polk County Police's latest crackdown was 26-year-old Zachary Spencer, a ticket supervisor at the Magic Kingdom.

'Spencer initiated contact with an undercover detective via a social networking site', police said in a statement last week.





+14

Arrested: One of those from Universal Studios caught in the latest sting was 23-year-old Matthew Cody Myers - who told detectives he had also previously worked in food service at Disney, and at Sea World







Arrested: Matthew Cody Myers (left) and Timothy Lucas, 20 (right) who was accused of sending a photo of his penis to a detective he thought was a 13-year-old girl. Lucas said Disney fired him two weeks before his arrest

'The undercover detective told Spencer he was a 13-year-old boy. Spencer initiate sexually explicit messages to a person he thought was a 13-year-old boy, including mutual oral sex.

'The suspect travelled to the undercover location and was arrested.'

He faces five separate charges, as does 40-year-old Allen Treaster, who worked as a concierge at Disney's Animal Kingdom.

Police arrested Treaster two weeks ago on suspicion of sending explicit messages to an officer he thought was a 14-year-old boy.

'He admitted to deputies that he travelled to meet a 14-year-old boy to see where things would lead to and was hoping for sex,' police said.

'He admitted to chatting about performing oral sex on the "boy." Treaster said that it has always been a fantasy of his to have sex with a 14 year old boy.'

Police are also investigating an alleged confession by Treaster that he previously had sex with a 15-year-old boy in a Georgia motel.

The CNN investigation found far more child sex arrests at Disney than at Universal Studios, which had five, or SeaWorld, which had two.


One of those from Universal caught in the latest sting was 23-year-old Matthew Cody Myers - who told detectives he had previously worked in food service at Disney, and at Sea World.

'Myers engaged in an online conversation with an undercover detective who identified herself as a 14-year-old girl', police said.

'He admitted to detectives that he solicited the conversation about sex and came to the residence with the mindset to have unprotected sexual intercourse with a 14-year-old girl.'

Another arrest was of 32-year-old Patrick Holgerson, a Disney employee accused of sending explicit photos to someone he thought was a 13-year-old boy and his uncle.


Source:

http://www.dailymail.co.uk/news/article-2692617/Dozens-Disney-workers-arrested-To-Catch-A-Predator-style-child-sex-stings.html#ixzz3Mm1q00m4