Ops this is the reason why they make false flag Paris Shooting operation.
The European Union needs to enact legislation that allows authorities to keep a database of all travelers, similar to a law implemented in the U.S. after the September 11th attacks, the EU's Counter-Terror Coordinator told CNN's Christiane Amanpour on Tuesday.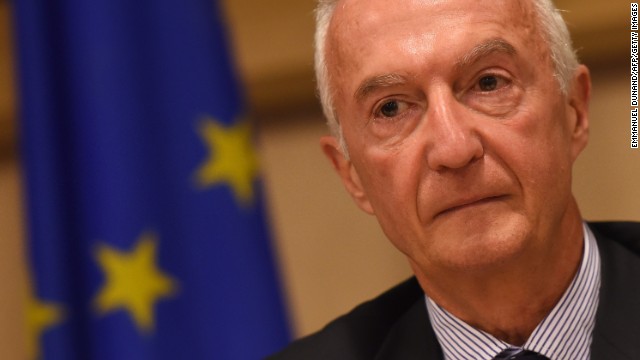 Gilles de Kerchove's comments came in response to questioning by Amanpour about Hayat Boumediene, the partner of alleged Paris attacker Amedy Coulibaly, who was reportedly able to go to Turkey via Madrid before crossing into Syria on Thursday.
"I would say because we are missing one instrument and that's at the core of the discussion in Paris, we really need to do what the Americans have done after 9/11, to set what they call a Passenger Name Record, PNR, which is one of the few tools which allows the police to detect suspicious travel when their services have not been able based on intelligence to detect that someone was planning to go abroad for the jihad."
The U.S.-style law would make it mandatory for airlines to hand EU countries the data of passengers entering or leaving the union.
It has long been proposed, but has been pending before the European Parliament because of concerns over privacy.
The EU anti-terror chief recognized that implementing "this is a very difficult issue because it raises concerns of privacy, and the European Parliament for the time being is a bit reluctant, so part of the work now is try to convince the European Parliament that it is very much needed and that we strike a fair balance between security and privacy in respect to the PNR."
Security heads from several EU nations, the U.S. and Canada agreed urgent steps are needed to fight the jihadist threat as they met in Paris on Sunday, in the wake of last week's attacks in the French capital, which left 17 people dead.
By Madalena Araujo CNN
http://amanpour.blogs.cnn.com/2015/01/13/eu-needs-passenger-registry-like-u-s-implemented-post-911-says-eu-anti-terror-chief/