Some 7,000 homes, totalling £1 billion, will be lost to the seas around the UK during the next 100 years. Analysis from the Environment Agency claimed that the buildings would be sacrificed as building the requisite defences would be too expensive.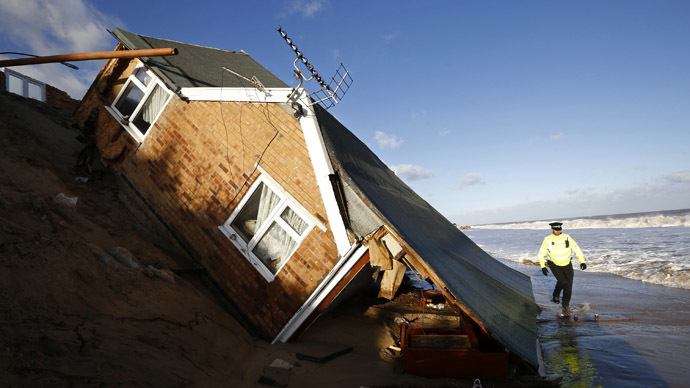 The research,obtained by the Guardian, also predicts that more than 800 buildings will be lost during the next two decades.

There is not, however, currently any compensation scheme for those who will lose their properties.

Coastal community campaigner Chris Blunkell told the Guardian that the government needed to learn from the "overwhelming" impact of last year's storms.

"Last winter's storms saw the eastern seaboard overwhelmed," he said.

"If government won't defend all people living on the coast, then it must make sure that they can move elsewhere, and that means compensating them for their loss. It's wrong that the costs of climate change should be borne by the most vulnerable" he added.

The coastline most likely to lose homes over the next 20 years is Cornwall, which is expected to surrender 76 to the sea.


Source:

http://rt.com/uk/218311-homes-sea-levels-destroyed/