The Pope we know it's the false prophet but is this making Obama an Antichrist.



Pope Francis, to cheering crowds and a presidential reception, touched down in the U.S. Tuesday afternoon, beginning a historic visit that also will pose a historic security challenge for the officers patrolling his itinerary.

The pope's six-day, three-city visit will be the biggest, multiple-day security event in Department of Homeland Security history.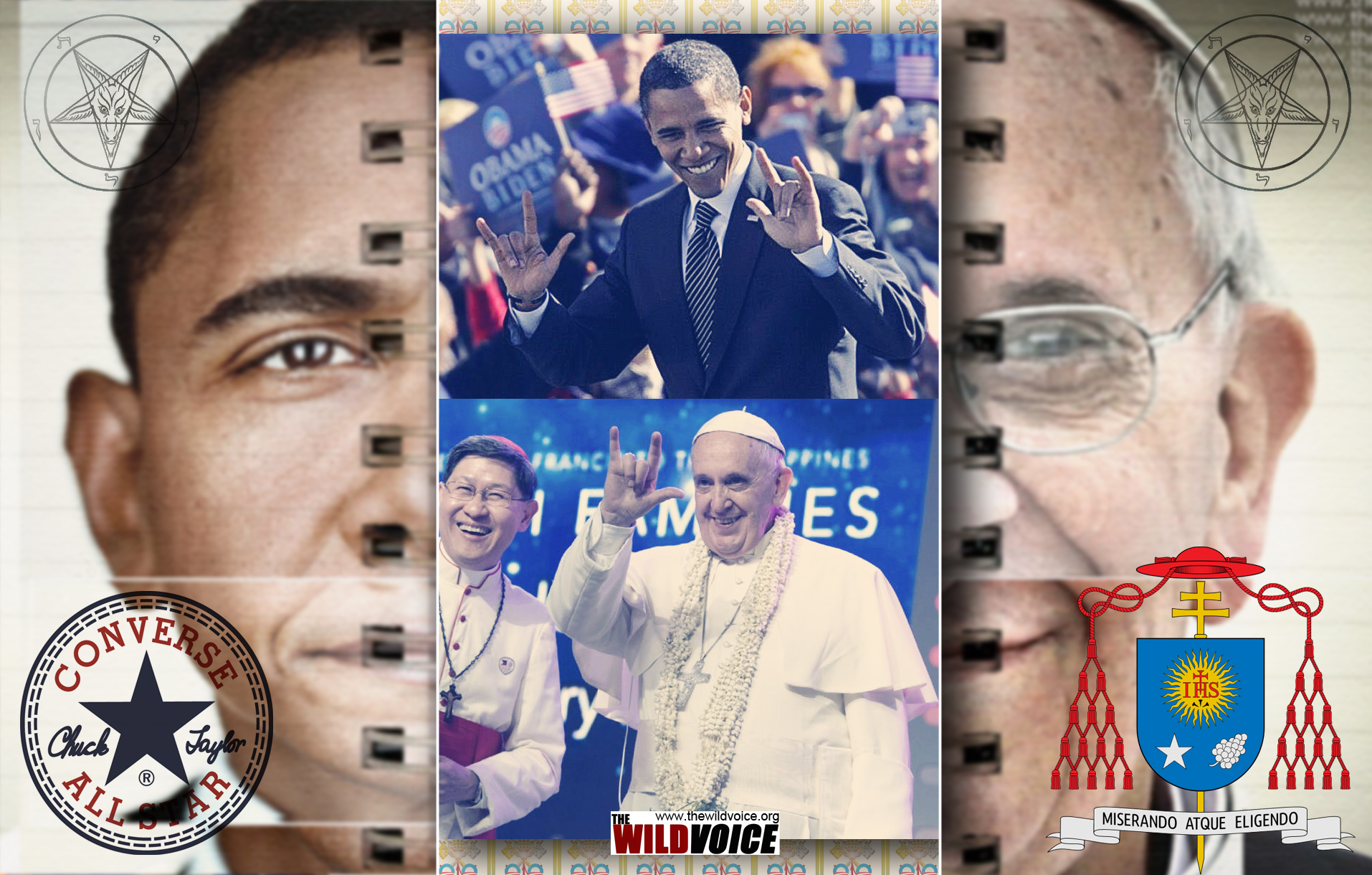 The pope on Wednesday will go to the White House and participate in a parade, then make a public appearance Thursday on the West Front of the Capitol. He plans to address Congress on Thursday morning.

He then goes to New York where he will speak at the United Nations headquarters, participate in a parade through Central Park and say Mass inside Madison Square Garden.

The pope's final two days in the U.S. will be in Philadelphia.

On Capitol Hill, the Dirksen Office Building, Upper Senate Park and the public spaces around the Capitol Rotunda were fenced off.

Washington officials extended rush-hour times and warned riders about long waits, packed rail cars and bringing extra baggage including coolers and selfie sticks.

In New York, city police are securing Central Park West in preparation for the parade Friday, moving vehicles and sealing manhole covers.

Officials are also performing similar security measures around the United Nations headquarters where the pope will meet Friday morning with 170 world leaders and Madison Square Garden, where he will celebrate Mass that evening, among the six scheduled events in New York.


I find it ironic that two widely discussed "Antichrist types" Pope Francis and President Obama, are meeting on the widely discussed day, Wednesday, September 23rd. Not only does this meeting land on the Jewish Holiday known as You Kippur, a day of severe repentance from wrong doings and atonement for sins, but it is also the 266th day of the year, which just so happens to line up with Pope Francis being the 266th Pope. Is this all just one big fat coincidence? Or is there a deeper meaning behind this meeting? What exactly will these two devils be discussing? All that and more is exposed in the video below… By Lisa Haven

Source:
http://www.foxnews.com/politics/2015/09/22/feds-prep-for-pope-six-day-us-visit-calling-it-historic-homeland-security/?intcmp=hpbt3
http://beforeitsnews.com/prophecy/2015/09/huge-two-devils-converging-on-september-23rd-what-they-discuss-will-have-serious-implications-2473160.html?utm_content=awesm-publisher&utm_term=http%3A%2F%2Fb4in.info%2FqphI&utm_source=https%3A%2F%2Fwww.facebook.com%2F&utm_medium=facebook-share&utm_campaign=